FINRA Reintroduces Expungement Proposal After Substantial Pushback
Posted on May 11th, 2022 at 1:29 PM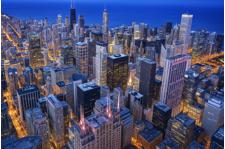 From the Desk of Jim Eccleston at Eccleston Law:
After the Financial Industry Regulatory Authority (FINRA) withdrew a broker expungement proposal, the regulator has reversed course and now is recommending a "two-track approach", which approach will include the Securities and Exchange Commission's processes to adopt the rule.
The previously withdrawn proposal would have designated a roster of arbitrators selected at random to adjudicate cases filed by advisors seeking expungement of client complaints. While the North American Securities Administrators Association (NASAA) and the Public Investors Advocate Bar Association (PIABA) commended some aspects of the proposal, their concerns prompted FINRA to "temporarily" withdraw the proposal last May. "FINRA's Board of Governors continues to consider further changes to enhance the Special Roster Proposal. FINRA continues to believe it is important to pursue a two-track approach to improving the expungement process," according to the regulator's April 2022 discussion paper. FINRA CEO Robert Cook has additionally committed to work with the SEC, NASAA and other stakeholders to improve the rule.
According to FINRA, there were 5,365 cases resulting in customer arbitration awards between January 2016 and December 2021, and at least 4,500, or 84%, approved expungement requests by advisors. Critics of the current system view that rate as too high. Likewise, PIABA and NASAA believe expungement cases should be a more "adversarial" proceeding with more substantial involvement from the clients who filed the complaints. Some observe that the current process is similar to filing an unopposed motion in court because advisors file the case against their firms, which may or may not contest the filing. And while clients receive notice of the proceeding in the mail, they rarely testify or become involved in the matter.
Eccleston Law LLC represents investors and financial advisors nationwide in securities, employment, regulatory and disciplinary matters.