Investment Firm Executive Admits to $100 Million Ponzi Scheme
Posted on April 30th, 2021 at 9:14 AM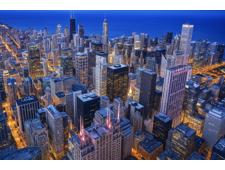 From the Desk of Jim Eccleston at Eccleston Law LLC:
Martin Silver, former managing partner and chief operating officer (COO) at New York's International Investment Group (IIG), has pleaded guilty to securities fraud, investment advisor fraud, and wire fraud charges.
The charges stem from a scheme involving IIG's institutional customers, consisting of pension funds, hedge funds, and insurers. The executives allegedly mismarked assets, created fake loans, and overvalued investments to carry out their $100 million fraud scheme.
According to news sources, Silver admitted to participating in a decade-long scheme to defraud IIG funds and investors, abandoning his fiduciary responsibilities to IIG's customers and causing millions of dollars of losses. Silver agreed to cooperate with the U.S government's ongoing investigation as a part of his plea agreement. Earlier this year, IIG's managing partner and chief investment officer, David Hu, pleaded guilty to various fraud charges. Hu agreed to forfeit US$129 million in connection with his plea deal and is due to be sentenced on June 17.
Eccleston Law LLC represents investors and financial advisors nationwide with Whistleblower claims. Please contact us to discuss any issues that you may have.
Tags: eccleston, eccleston law, ponzi scheme, IIG