J.P. Morgan Seeks TRO Over Departing Advisor
Posted on January 17th, 2022 at 1:09 PM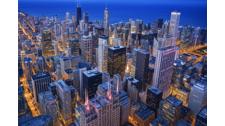 From the Desk of Jim Eccleston at Eccleston Law:
J.P. Morgan Chase's brokerage business has requested that a Louisville, Kentucky, federal court issue a temporary restraining order (TRO) barring one of its former advisors from soliciting its clients.
J.P. Morgan Securities alleges that Timothy Logsdon brought $17 million in client assets to his new firm, BLVD Private Wealth Management, which violates his employment agreements. According to J.P. Morgan, Logsdon joined BLVD in November 2021 and previously had managed $153 million for at least 289 clients.
BLVD's website lists Chris Brady as its founder and Ashley Baumgardner as its office manager, both of which previously worked for J.P. Morgan. Logsdon allegedly informed clients that he would provide "more investment options" and "lower fees" at BLVD. Further, Logsdon alleged stated that J.P. Morgan advisors who had been assigned their accounts "already have too many accounts to service" and "are only concerned with growing their business", according to the complaint.
Eccleston Law LLC represents investors and financial advisors nationwide in securities, employment, regulatory and disciplinary matters.
Tags: eccleston, eccleston law, jp morgan, tro