New York Advisor Receives 17-Year Prison Sentence Over Ponzi Scheme
Posted on January 18th, 2022 at 1:43 PM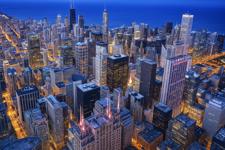 From the Desk of Jim Eccleston at Eccleston Law:
A New York-based advisor, Perry Santillo, received a 17-year prison sentence for his role in operating a Ponzi scheme that generated at least $115 million from more than 1,000 investors.
Santillo received the sentence two years after pleading guilty to mail fraud and conspiracy. Also, a federal judge has ordered Santillo to pay $103 million in restitution. The complaint alleged that Santillo and others convinced clients to cash in their retirement accounts and invest in sham companies that were managed by the co-conspirators. Santillo utilized the funds from newer investors to repay earlier investors, according to court documents.
The fraud is somewhat unique because Santillo and the co-conspirators continued duping new investors by acquiring numerous investment advisory firms and brokerages across the country as well as their client lists. According to court documents, the co-conspirators acquired advisory firms in Tennessee, Ohio, Minnesota, Nevada, California, Florida, South Carolina, Texas, Pennsylvania, Maryland and Indiana. Santillo used some of the ill-gained funds to purchase cars, casino junkets and houses in multiple states, according to investigators.
Eccleston Law LLC represents investors and financial advisors nationwide in securities, employment, regulatory and disciplinary matters.
Tags: eccleston, eccleston law, prison sentence, ponzi scheme