Northern Trust Faces Lawsuit Over "Poorly Performing" Target Date Funds
Posted on June 10th, 2021 at 12:50 PM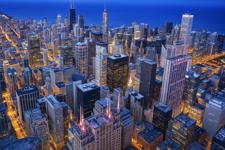 From the Desk of Jim Eccleston at Eccleston Law LLC:
Current and former employees have filed an ERISA class-action suit against Northern Trust for allegedly adding "poorly performing" proprietary target date funds to its retirement plan. The complaint alleges that the firm breached its fiduciary duties by choosing to include proprietary products in its retirement plan that underperformed comparable offerings. The suit argues that Northern Trust "failed to regularly monitor plan investments and remove or replace ones that become imprudent. Instead, in disregard of their fiduciary duties, defendants loaded the plan with poorly performing proprietary funds called the Northern Trust Focus Target Retirement Trusts."
The current and former employees allege that Northern Trust chose the Focus Funds to be the retirement plan's target date investment option even though "better-performing alternatives" existed. The complaint further alleges that the Northern Trust Focus Funds have performed worse than 70-90% of peer funds over the past decade. The current and former employees are basing their lawsuit on an analysis prepared by Morningstar Inc., which illustrates the performance disparity between Northern Trust's Focus Fund and other market alternatives.
Eccleston Law LLC represents investors and financial advisors nationwide in securities, employment, regulatory and disciplinary matters.
Tags: eccleston, eccleston law, northern trust